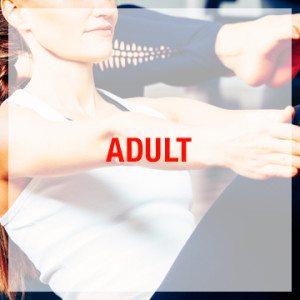 Adult Dance
…where it's never too late to start something new!
For students aged 18yrs and older
Ballet Bootcamp
For adults with absolutely no previous ballet training, or those who took ballet as children! Enjoy a complete workout while learning classical movement and techniques associated with the discipline of ballet. A ballet class with a twist! A combination of classical ballet foundations, The Paula Morgan Technique and pilates that will maximize your caloric output, burn fat, shape, tone and leave you feeling long, lean, confident, strong and inspired! Emphasis will be given to reinforcing proper body alignment, strength, flexibility, balance and coordination while toning the entire body through extensive use of floor work, ballet barre and ballet centre exercises.  This will be a truly "artistic workout."
Hip Hop Bootcamp
TURN UP THE MUSIC ~ CRANK UP THE MOVES
More than just exercise, dance is a powerful art form that can improve your life by changing how you look, feel and move. UUC offers a high-energy hip hop class for the "young at heart" adults who want to bust a move! Emphasis is on easy to follow hip hop and street jazz steps aimed to target those trouble areas with cardio- and toning-based choreography. Get your groove on to the latest urban beats and top 40 music. This class is excellent for building stamina, burning calories and having a blast. It won't feel like a workout – more like a party! Bring your runners and water and come prepared to move.
All adult classes are grouped into sessions that run the length of a season. Please contact the studio for session lengths and fees.