Meet the UUC Instructors & Staff
Click on their names to read all about them!
---
Donna Bender, Director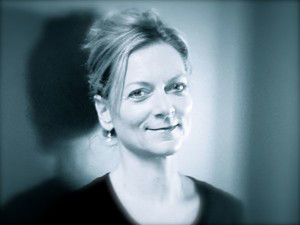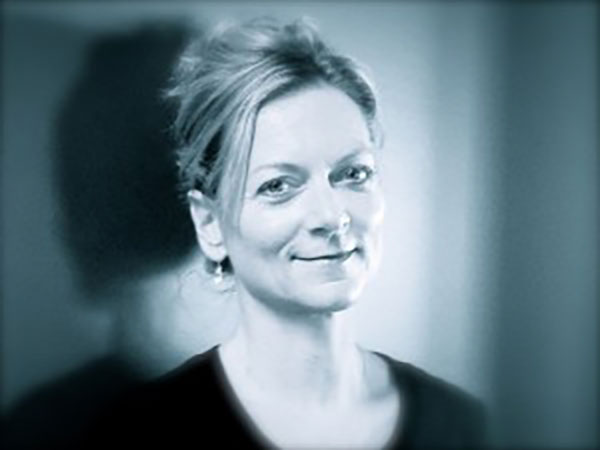 The Founder and Director of Centre Stage Dance Studio Inc. since 1986. This year the studio enters its 29th season, celebrating the enrichment and education that Centre Stage has instilled in many aspiring young dancers, many of which have gone on to pursue professional careers in the arts.
Donna is a Full Stage Member of the Canadian Dance Teachers Association, an Advanced Member as well as an examiner for the Society of Russian Ballet and a fully certified Pilates Instructor in Matwork and Equipment, through the Physicalmind Institute. Since 2004 Donna has continued her studies with master teacher Paula Morgan, one of L.A.'s most sought after technical and foundational teachers. Presently the development of The Paula Morgan Technique and syllabus is being implemented world wide. This unique and exceptional training is brilliant and creates a dancer with a solid foundation, an artistic freedom and longevity of the body ~ the complete dancer.
Now more than ever, Donna is not only satisfied with training the dancer, but is focusing on creating an exquisite dancer with an edge!
---
Michelle Harlock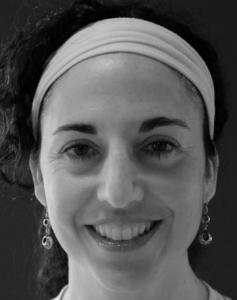 An accomplished and successful dance teacher and choreographer. Her background includes a B.A. in Fine
 Arts with a specialization in Dance from the University of Waterloo. Michelle has performed with The Pittsburgh Ballet Company, Les Grand Ballet Canadien 
and The Black Walnut Ballet Company. Michelle is 
certified with the Canadian Dance Teachers Association 
in Jazz, Tap and Ballet and is a member of The Society
 of Russian Ballet. Michelle is also certified in Pilates Mat work. Michelle is currently working on her certification with the Paula Morgan Technique – a 
wonderful technique that brings the dancer to a new 
level. Evidence of her devotion and enthusiasm have 
been demonstrated throughout her over 19 years of teaching 
at Centre Stage Dance Studio Inc. Many of her students
 have participated in and have won awards at various 
local and national competitions. Michelle is excited to 
inspire and share her passion for dance. Good luck to
 everyone, and have a great year!
---
Alexa Bender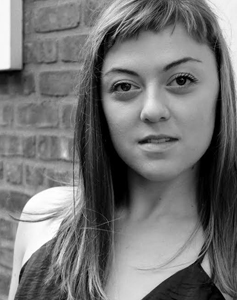 Born and raised in New Hamburg, Canada, is currently working towards a Bachelor of Fine Arts degree in Dance at Marymount Manhattan College (New York), where she has most recently performed the works of Pascal Rioult, Kate Skarpetowska, Anthony Morigerato and Banu Ogan. Alexa began her dance training at the early age of three at Centre Stage Dance Studio Inc. She has had extensive training in all forms of dance and has performed in local productions of 'The Nutcracker' (Ballet Jorgen), 'The Music Man' (Theatre Aquarius), and 'Annie' (KWMP). As well, she appeared in a Chapman's Ice Cream commercial and as a backup dancer on The Slice Network's television show, "Party Mama's." Alexa has completed her CDTA Advanced Jazz and Tap Exams with Honors and her Intermediate Level Ballet Examination with Distinction through The Society of Russian Ballet. In 2010, Alexa was part of the Paris Summer Dance Tour, which was highlighted by the accompaniment of 'So You Think You Can Dance Canada' Season 2 winner, Tara-Jean Popowich. Over the years, Alexa has won numerous awards for her dancing and choreography. She is a certified teacher in 'The Paula Morgan Technique' Levels 1 & 2 and is currently working towards her Level 3 certification. Alexa has also had the opportunity of studying privately with Master Teacher Paula Morgan in Los Angeles for several years and can be seen in 'The Paula Morgan Technique" DVD series Levels 1, 2, & 3.  In the summers of 2008 to 2011 Alexa studied in Italy with Balletto di Calabria and LaChance Ballet on scholarship. In 2012, she was showcased in the CD Release of jazz singer, Juliann Kuchocki's album, "Broken Compass." Alexa has taught at numerous workshops across the province through FRESH Dance Intensive and is extremely thankful that she is able to share her passion for dance with so many young, aspiring dancers.
---
Sarah Bowman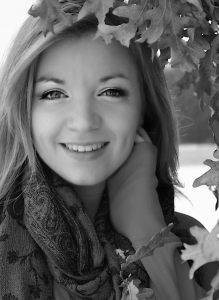 Sarah has just finished the three-year Music Theatre Performance program at St Clair College. While there, Sarah was a part of many productions including: Jesus Christ Superstar (Dance Captain), The Drowsy Chaperone (Assistant Choreographer), Christmas in Vegas (Marilyn Monroe, Dance Captain), A Chorus Line (Dawn Kerr), and many others. Other shows include: Footloose (Kitchener Waterloo Music Productions), Seussical the Musical (London City Music Theatre), and Starbright Christmas Concert (David Hogan and David Rogers – Stratford). Sarah started dancing at the age of four at Centre Stage Dance Studio Inc., where she obtained her Advanced Jazz and Tap Exams, her Elementary Ballet Exam, and was a member of the Competitive Team. Sarah worked in Stratford for many years at Acting Out with Laurel Brown, a musical theatre kids camp where she was Head Teaching Assistant and Assistant Choreographer.
---
Maggie Michaelis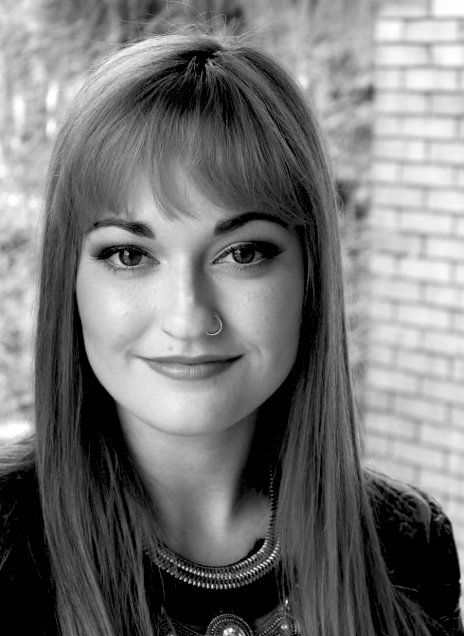 Before switching to dance at the age of 9, Maggie trained in a developmental gymnastics program for five years beginning when she was only 4-years-old and began dancing at Centre Stage Dance Studio in New Hamburg, Ontario. Maggie has trained extensively in a multitude of styles including ballet, pointe, jazz, tap, lyrical, hip hop, contemporary, modern, musical theatre, and song and dance.
Maggie has completed exams in both tap and jazz through the Canadian Dance Teacher's Association as well as ballet exams through the Russian Society of Ballet. She began assisting dance classes as a pre-teen and has taught ever since. Maggie furthered her training outside of the studio by participating in many different workshops at a young age, including taking professional classes beginning at around the age of 12. Through such classes, she gained opportunities such as dancing at half-time shows for various professional sports teams in Toronto and the surrounding area. She has trained extensively in the Paula Morgan Technique and travelled to Los Angeles at the age of 12 to take part in Miss Paula's summer intensive. She is currently learning level 4 of the Paula Morgan Technique.
Maggie joined the University of Waterloo's competitive dance team during her third year of school. Through the team, she has participated in various events around the Waterloo region including Frosh week events at U of W, half-time shows at sporting events, as well as a cancer benefit event at Pearl Nightclub. This past season, she choreographed the team's hip hop group, which won multiple choreography awards, as well as a contemporary duet which also won awards for technique, creativity, and choreography. Maggie continues to both teach and take dance classes in order to keep her connected to what will always be her greatest passion in life.
---
Monica Kauck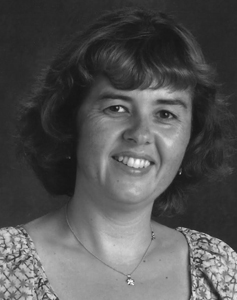 Monica started to dance at the age of 3 and has continued to take classes. Growing up, she studied jazz, tap, ballet, pointe and some hip hop. She received certificates for successfully completing numerous levels of jazz, tap and ballet exams. Monica loves to perform. She grew up performing at retirement homes and dancing at competitions. She has also had the opportunity to perform in the Nutcracker for Les Grands Ballets Canadiens de Montréal as well as for some KWMP productions. She has been actively running an office at a dance studio since the age of 13 and has been with Centre Stage for the past 20 years. During the day, Monica pursues her other passion…teaching French, German and Spanish at Galt Collegiate Institute. In her spare time, Moinca enjoys travelling and watching dance and musical productions.
---
Lynn Hart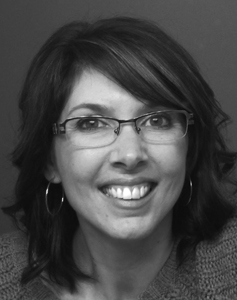 Lynn was one of the first students to dance at Centre Stage Dance Studio when Miss Donna opened the doors in New Hamburg back in 1986! After many years, post-secondary school, starting and raising a family, Lynn and Miss Donna's paths continued to cross and it seemed only natural that there would be a place for Lynn at CSDS Inc. As a graphic designer, Lynn enjoyed opportunities to assist in creating recital programs and stage sets as well as studio stationery, which lead to the current position as studio administrator at the Unlock Unleash Control studio in Kitchener – making sure that everyone stays informed and up to date. Lynn looks forward to meeting you at the front desk at the UUC studio and if time allows, in one of the adult dance and fitness classes.
---
Brodie Masse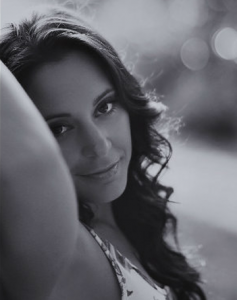 Brodie is an admired teacher, choreographer and performer. She has studied many styles of dance and is a certified jazz teacher under the Dance Masters of America syllabus, as of 2003.
In recent years Brodie's most significant recognition both nationally and internationally, is for her creative and touching choreography. Such awards include; Most Innovative, Creative Concept, Art in Motion, and The Da Vinci Award. In the past seasons her routines were awarded Choreography of the Junior, Intermediate, and Senior division of the weekend at competitions spanning Toronto, Niagara Falls, Collingwood, and Detroit, to Chicago. As well as winning the Fever International Dance Off for the years 2010-2013. In both 2012 and 2013 Brodie instructed and choreographed routines that won the Dance Off at Shawn Desmond present's MOVE. Brodie is also welcomed into studios to choreograph as well as mentor dancers and their routines. Her choreography has recently been seen on the prestigious Hall of Fame website as chosen pieces (2011 and 2012). For two consecutive years Brodie was honored with requested work by the organization MindYourMind for an uplifting and encouraging message for troubled youth. Her work also saw the stage of the Miss Canada 2011 pageant stage. Brodie is a member of the FRESH faculty and travels with the convention to teach and inspire dancers. Brodie is currently in works with the wellness organization The Mind/Body Connection to help introduce dancers the power of one self and acquiring their own unique beauty and the strength of mindfulness.
As a dancer, Brodie has won numerous scholarships and awards including the first Triple Threat Recipient Scholarship, the Marc Mariano Award and Dance USA Scholarships. Her performance travels include Texas, Mexico, New York, Florida, and California. Brodie also was a featured dancer in two Toronto based dance companies; OIP and The Dance Company. In the summer of 2005, Brodie was a featured soloist on the Carnival Cruise Line Ship, "Ecstasy". She has also made TV appearances including dancing on TLC's While You Were Out. She was accepted to the Young American's Dance Excellence Company in California at the age of 16. There, Brodie performed solos and group numbers in Disneyland. As well, Brodie performed at the Canada Games and was also in the musical productions of "The King and I" and "Anne of Green Gables".
In addition to her training, Brodie is an experienced teacher and choreographer in many styles of dance, and is skilled at helping dancers reach their true potential. Her love of dance and teaching radiates in each lesson and is thrilled to be a part of the faculty at UUC!
---
JC Vaughn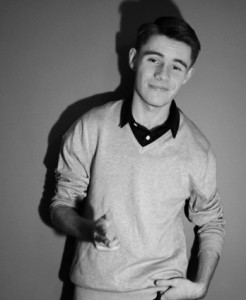 JC began hip hop dancing at the age of 7. As he grew, so did his love of dance, moving him forward to study Ballet, Jazz, Tap, and Contemporary. He has traveled the continent to work with some of the best companies and choreographers. He has worked first hand with masters such as Misha Gabriel, Kenny Wormald, Ivan Koumaev, Nick Demoura, Karen Duplisea, Vicky St. Denys and many more! JC has been a cast dancer on ABC's show Extreme Makeover – Home Edition. He has also been a featured dancer for Break the Floor Productions live performance at the Beacon Theatre in New York City and a special guest in their show at the Gibson Amphitheatre in Universal Studios California. In 2010 he was dancer for Tabitha and Napoleon D'umo's National Dance Day performance in Toronto. In 2013 JC was casted as a dancer for a The David Foster Foundation Gala at the All Stream Centre. He also performed in various small onstage productions throughout North America. JC was given the opportunity to demonstrate for one of Justin Timberlake's principle dancers Kim McSwain in 2011. Not only is he a dancer but also a creative teacher and choreographer. As a choreographer he has won overall awards for his hip hop work and has been recognized as one of Canada's top up and coming hip hop choreographers. JC recently taught full time at Premiere Dance Inc. in Burlington ON, has been a member of FRESH Dance Intensives faculty and also does freelance work at many studios around Ontario. JC is attending Ryerson University for a BFA in Performance Dance.
---
Brittany Fitzsimmons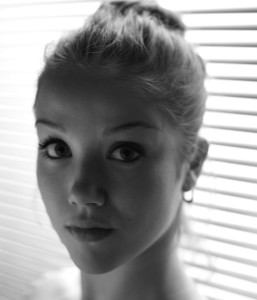 With a strong yet calming presence Brittany will captivate any audience. Brittany is a Toronto based dancer who has been dancing for 15 years. Training in many styles including Jazz, Tap, Ballet, Lyrical, Hip hop and Acro since a young age. At the age of 11 Brittany was accepted on scholarship to the Royal Winnipeg Ballet Professional Summer Program, in which she was asked to attend The Royal Winnipeg full time ballet- academic program. This rigorous curriculum of classical ballet, modern, character and Spanish dance was complimented with a high standard in academics. She completed 5 years and graduated from The Royal Winnipeg Ballet's professional division.
Contemporary dance was a love that was fostered through the introduction of modern dance while attending the Royal Winnipeg Ballet School. After completing studies in Winnipeg, Brittany moved to Toronto to further her contemporary dance studies. She trained at The Conteur Academy, directed by Eryn Waltman, completing the two year program with a certificate. Conteur has allowed Brittany to nurture her natural talent and grow as a dancer technically, and artistically. In addition to her full time dancing, teaching allows Brittany to influence dancers at a young age, the way she was. Brittany is on board of directors with In.bound' a travelling contemporary dance workshop, as a Teacher, Dancer and Choreographer. Brittany will continue to inspire and place her passion in others throughout her career as a dancer.
---
Mike Glenney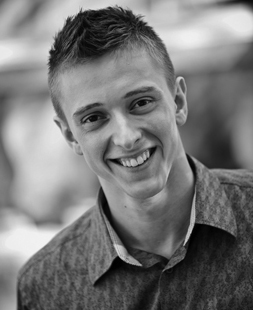 Mike starting dancing at the age of 6 and realized his love of the art shortly thereafter. Throughout his career, Mike has trained intensively in tap, jazz, hip hop, lyrical, ballet and partnering as well as performing in musical theatre and modern.
Mike is the current World Tap Dance Champion in the "Battle of the Feet". Along with his title win, he has won a total of 6 medals in his two appearances at the World Tap Dance Championships in Germany, spanning across solo, duet, and group categories.
Through his career Mike has been fortunate to train with many of the greatest dancers of our time including: Lane Alexander, Jason Samuels Smith, Derick Grant, Sam Weber, Bril Barrett, and Michelle Dorrance to name a few. Mike also recognizes the benefits of continued education in dance, and travels every summer to Chicago (in addition to various other teaching and training opportunities both locally and abroad) to further his own training.
Mike has performed with Shawn Byfield's "Funk Factory" and was a founding member of Everett Smith's tap company "Bringing Tap Back". Most recently, he was a member of the "ONE Movement" anti-bullying performance company. Other projects have included: The Miss America Pageant, The Humber River Hospital Benefit, the Kitchener-Waterloo Choreographer's Ball, McDonald's Canada National Conference, and a guest solo performance with the True Jive Pluckers and the Hamilton Philharmonic Orchestra. He is also the Canadian representative for the "House of Tap Project"; a collective with the goal of uniting the tap community worldwide.
Mike began teaching dance in 2009, after having assisted for many years before that. His passion for working with children and youth has lead him to mentor as a Youth Facilitator with the Kiwanis "Key Leader" program, and as a workshop leader and guest speaker at the Kids4Kids summer leadership camp.
After spending two years dancing aboard the Disney Dream and Fantasy cruise ships, Mike returned home to reignite his teaching career. In the time since, he has become a sought after performer, instructor, guest teacher, and choreographer throughout the GTA. Mike cherishes his time spent encouraging and inspiring his students, and imbuing them with the same love of dance and performance that has him shuffling down the street.
---
Tessa Kuz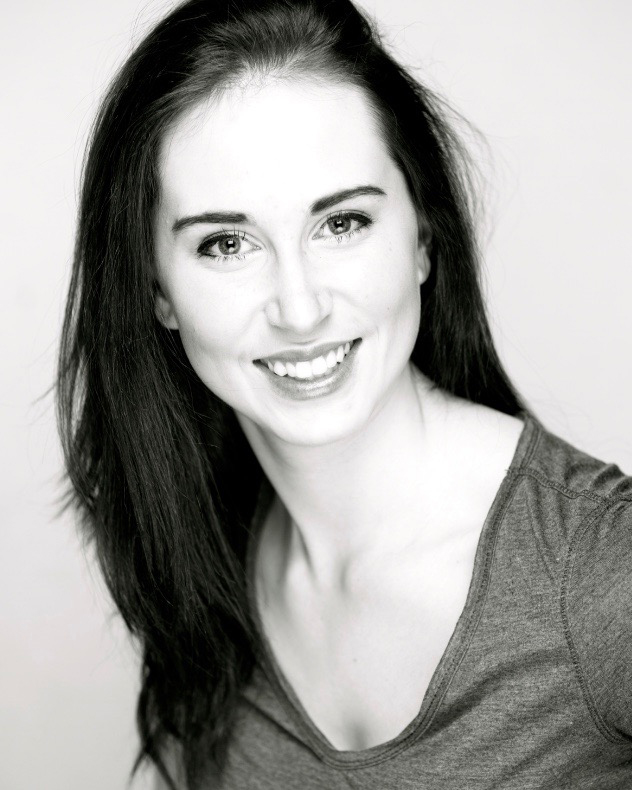 Tessa is an emerging dance artist born in Regina, Saskatchewan. Tessa currently resides in Toronto, Ontario where she completed her fourth year of studies at Ryerson University in the Performance Dance BFA program under the direction of Vicki St. Denys. While at Ryerson, Tessa has performed in works choreographed by James Kudelka, Heidi Strauss, Louis Laberge-Côté, Gadfly, Ryan Lee, and Victoria Mehaffey. She is a nominee of the Hnatyshyn Foundation Developing Artist Grant and recipient of the Saskatchewan Arts Board's Premier Centennial Scholarship for two consecutive years. Aside from being a full-time student, Tessa actively seeks out other training methods in order to broaden her physical range and movement vocabulary. She has worked closely with companies such as RUBBERBANDance Group (MTL), Alias Dance Company (TO), and Sidra Bell Dance New York as well as independent artists such as Manual Roque (MTL), Emmanuel Jouthe (MTL), and Shannon Gillen (NYC). Tessa has also been a faculty member for FRESH Dance Intensive: an annual summer workshop conceived by David Norsworthy that is aimed at inspiring, motivating, and educating young dancers across Canada.
---
Carley Stastny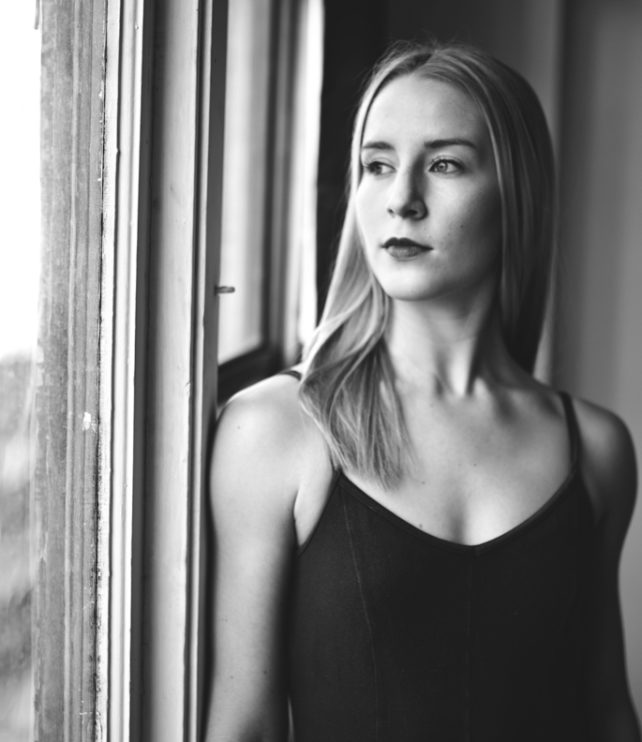 Beginning her training in London, Ontario, Carley studied at the Jo Read's school of Dance. Carley has recently graduated from Ryerson University's Performance Dance program and has since been pursuing her performance career in a variety of ways. She has had the privilege of working with many artists and choreographers including MADboots, James Kudelka, Hanna Kiel, Robert Desrosiers and Kate Hilliard. Currently, Carley is onstage at the 2017 Stratford Festival as well as continuing to develop her own work and explore different performance opportunities. Her vested interest in and passion for both performance and creation keep her ambitiously exploring her role in and method of creative process.
---